"

Music is the center of my universe!"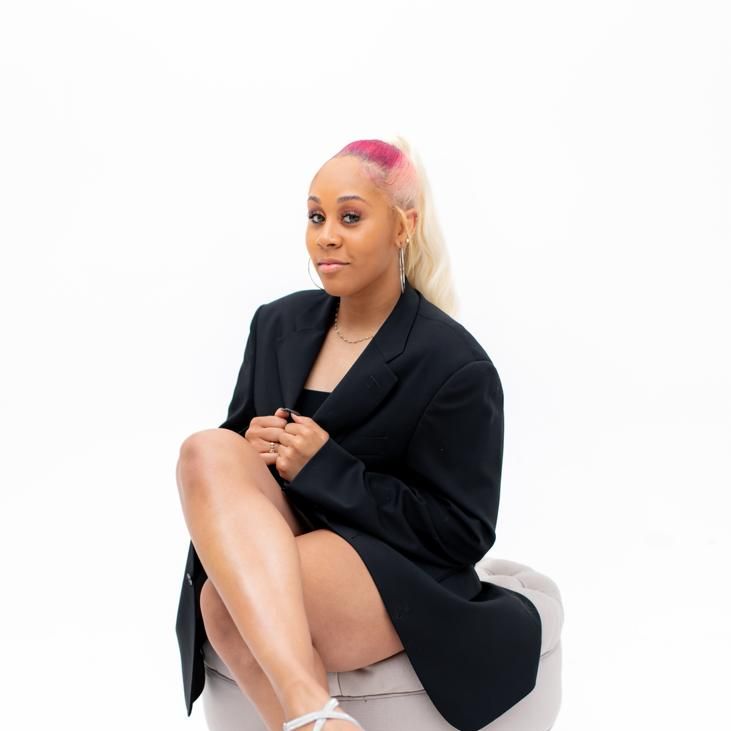 Ruby Camille
The Newest Jewel in R&B
Ruby Camille, the 24 year old Nashville native, is a singer-songwriter, content creator and social media influencer. She has released seven musical projects with more to come. She has written jingles, has her own segmented internet radio show and a huge presence on tiktok.
Known as The Newest Jewel in R&B, her friends simply call her "RC." Her first album, "RC1," was released in 2017 and features Kirk Whalum and her Grammy Award winning father, bassist and producer "VC" Victor Caldwell. 
Her latest project is hosting her own segmented show on Streetz 99.3 called N Da Streetz with Your Jewel Ruby Camille. Her show focuses on backstage interviews with the stars and people in the streetz in and around Nashville. She has sung the National Anthem at high school and college events, recently had a sold out performance with her band and opened for 2'Live Bre and Hew G in one of Nashville's hottest night clubs.
Her latest solo single is Faded and features her college friend and recording artist Showthief. Constantly tied into the streets, the community and socially conscience, she created a self help song simply entitled Self Love that has generated more than 6 thousand views on YouTube. Everything she does comes from her heart and very personal spaces. She is motivated to be in the spotlight and uses her gifts of song and public speaking in as many places as possible. She views all of this as communication, which was her major at Samford University where she recently graduated.  
Ruby Camille has what it takes to become a major star, and is off to an amazing start. She is ready for a major record deal, TV, or to be booked. Learn more about Ruby Camille on @rubycamillemusic and facebook. You can also visit her website www.rubycamillemusic.com. Thank you for reading. 
For Media Inquiries & Bookings contact Unda The Hat Media Entertainment: TJ Miller: undathehat@gmail.com.
Latest Single
Faded ft. Showthief
Ruby Camille
This is the my latest single Faded and I brought along one of my favorite rappers Showthief to add fire to it. This song is ready to be added to your playlist, placed in a TV show, an ad, or just download it and vibe out. 
So I want you to know that I am more than just a singer-songwriter. I am also a content creator and social media influencer. That's right, I love to interview people who are doing big things and people in the street about what's happening in and around Nashville. Check out my own segmented show called "N Da Streets With Your Jewel Ruby Camille," on Streetz 99.3 here in Nashville. To catch the show live just get the app for Streetz 99.3, or just come back here to see who I get to talk to next.
I was so honored to get the chance to sing the National Anthem at the Belmont U vs Austin Peay Girls Basketball game. It's been a while since I've sung the anthem and really felt proud to do so. As always I put my Jewel touch on it to make it my own and sound like me. I'm available to sing the anthem at your game or event, just go to the contact section of the site and leave an email for my management team.  
Who doesn't like H.E.R. and Chris Brown....well you know what I mean lol. I know I love this song and if given the chance I can "Come Through" and perform this and other covers like it on stage - for you, with you, or to you. I'm ready and available for bookings. Give my management a shout and let's work it out.